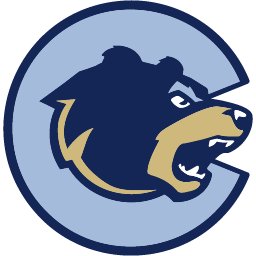 Our U14, U16, and U19 Travel Teams are for the top field hockey players in Colorado who are committed to playing at an elite level. Many of our Travel Team players aspire to play field hockey at DI, DII, or DIII schools or to become the best high school athletes they can be.
Travel Team players commit to balancing their schedules throughout the year to accommodate their athletic and academic commitments. They participate in 5 tournaments together from Dec-Nov with three seasons of training: Winter, Spring and Fall. Travel Teams practice 1-3x per week depending on the season.
Our U10 and U12 Travel Teams are meant to be fun and educational and provide our more advanced Little Bears with a training environment at a higher level.
The Colorado Bears Field Hockey Club follows the USA Field Hockey Age Eligibility Calendar. For all events in 2024, your age as of Dec 31, 2023 determines your age eligibility.
For example, if an athlete is 15 yrs old on Dec 31, 2023 then that athlete is considered a U16 for all of 2024. If an athlete is 16 yrs old on Dec 31, 2023, then that athlete is a U19 for all of 2024. "U" stands for "Under"...
U10: Born in 2014, 2015
U12: Born in 2012, 2013
U14: Born in 2010, 2011
U16: Born in 2008, 2009
U19: Born in 2005, 2006, 2007
Practices will predominantly be held at the following locations:
Kent Denver School | Horn Track & Field
4000 E Quincy Ave, Cherry Hills Village, CO 80113
Colorado Academy | Slater Field & Athletic Center
3800 S Pierce St, Denver, CO 80235
Practices are closed to everyone but Colorado Bears athletes, coaches, and families. Please check our website calendar for specific locations. 
The Colorado Bears require that travel team players have the following:
Reversible Colorado Bears Pinnie | $40
Colorado Bears Travel Team Uniform | $250
Navy Blue/ White Knee High Socks
Mouth Guard
Shin Guards
Left Hand Glove (Indoor Season ONLY - Outdoor Season is OPTIONAL) 
Up to 18 Field Players & 2 GK's will be selected to each Travel Team roster. Exact roster size is at the discretion of Head Coaches and will be based on personnel and performance at tryouts.
All athletes selected to one of our 2024 Travel Team(s) will compete in the following tournaments:
NFHCA Winter Escape | Jan 12-14th | Sanford, FL | U16 & U19 ONLY
Sunshine Showcase | Jan 25-28th | Orlando, FL | U14 ONLY
Shooting Star Nor'Easter | Feb 17-18th | Fitchburg, MA
Shooting Star Easter | Apr 5 - 7th | Frederica, DE
(TBA) Regional Club Championships | Dates TBA | San Diego, CA | U16 & U19 ONLY
(TBA) Regional Cup | Dates TBA | St. Louis, MO | U14 ONLY
(TBA) National Club Championships | Dates TBA | U16 & U19 ONLY
(TBC) Thanksgiving Tournament | Nov 29th - Dec 1st | TBA
*Unless stated above, all U14, U16, & U19 Travel Teams will be attending the tournaments above. 
2024 Travel Team Schedules