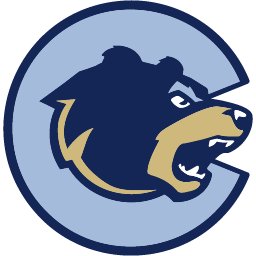 Welcome to our Colorado Adult Field Hockey Community! We are a group of former and current athletes, ex-pats, moms, dads, Division I, II, III college players, coaches, teammates and so much more. We enjoy coming together to play the sport we love.
The Bears host year round pick up games and scrimmages as well as Adult Leagues in the Winter and Spring seasons. If you want to be added to our Google Groups, please email Scott Graybill at: sgrayb@gmail.com. For more info on our Adult Leagues, see below!
2023-2024 winter league details
Dates: 12/6, 12/13, 1/3, 1/10, 1/17, 1/24, 1/31, 2/7*, 2/14*, 2/21* (*playoff games)
Make Up Date: 2/28
Location: Colorado Academy | Athletic Center
Address: 3800 South Pierce St, Denver CO
Game Times: 6:30 PM, 7:30 PM, 8:30 PM (schedule varies each week, games will never start earlier than 6:30 PM)
All players are required to have:
indoor field hockey stick
left handed glove
mouth guard
shinguards / tall socks
turf shoes or sneakers
water bottle
league uniform (provided)
Social & Competitive League
Our Adult Leagues are comprised of a Competitive Division and Social Division.
The Competitive League is for the best High School athletes in the state, current and former D1, D2, D3 players, and internationals who have played club field hockey for many years. It's for the players who want a faster paced game.. it's intense!
The Social League is for players who haven't picked up a stick in a while and want a slower paced game. This year we will invite some high school players to join the social league as well. 
Open to all Adult Field Hockey players and High School players (invite ONLY). If you have any questions please ask Emma at emma@coloradobears.com.
$250 + transaction fee (includes 10 games with field rentals and officials, team t-shirts, awards, pizza party for finals, etc)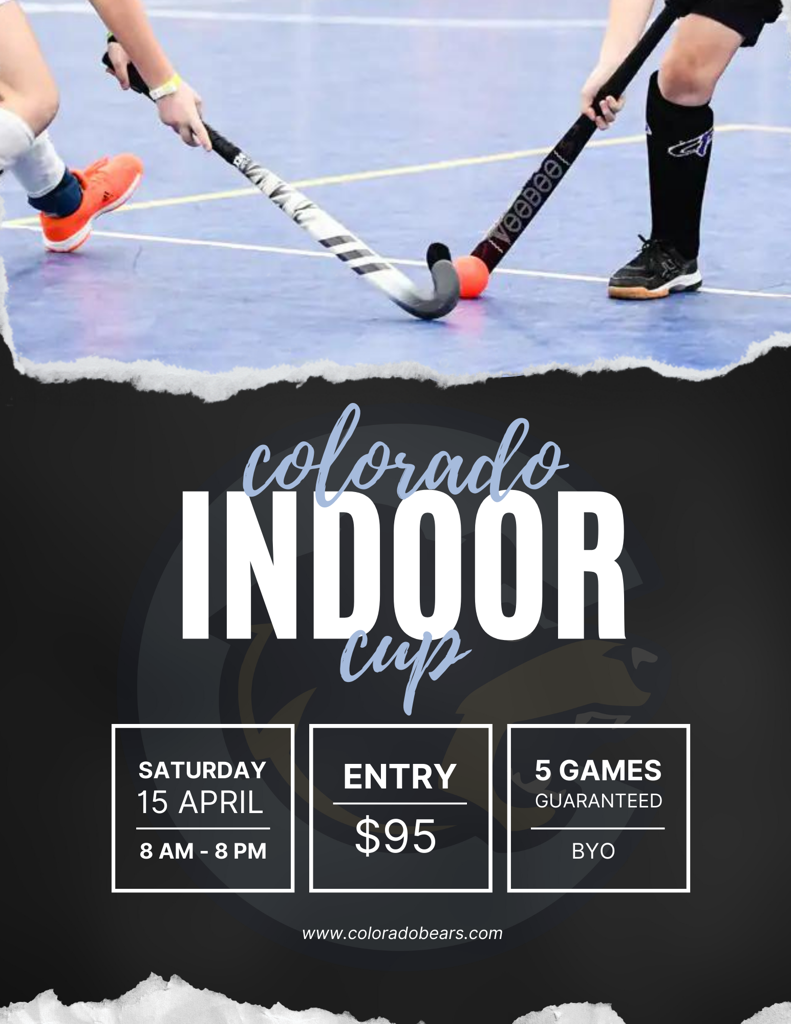 First annual Colorado Indoor Cup - April, 15th 2023 - COMPLETED!
2024 Dates TBA
---
Each team is guaranteed to play 5 games
The top 4 teams will play a 6th game, a playoff game, for 1st / 2nd or 3rd / 4th
25 minute games, 2 x 12 minute halves with a 1 minute half time
Playoffs will be 50 minute games, 2 x 25 minute halves, with a 5 minute halftime
If you have a group of friends who want to play together as a full team, please make sure you ALL list ALL of the players.
Captains will work with Emma and Shea-la to create the teams
** This is a very large indoor complex with plenty of room to spread out, hang out, watch hockey, and have a good time! Spectators are welcome and encouraged! There is a full concession stand and alcohol available on site!! **